'Fate etere.' That is what I understood. Literally, it translates as the 'Ether Fairies.' Now, what is 'ether?' Let's pull up Dictionary.com and look:
Any of a class of organic compounds in which two hydrocarbon groups are linked by an oxygen atom.
A volatile, highly flammable liquid, C2H5OC2H5, derived from the distillation of ethyl alcohol with sulfuric acid and used as a reagent and solvent. It was formerly used as an anesthetic. Also called diethyl ether, ethyl ether.

The regions of space beyond the earth's atmosphere; the heavens.

The element believed in ancient and medieval civilizations to fill all space above the sphere of the moon and to compose the stars and planets.

Physics.

An all-pervading, infinitely elastic, massless medium formerly postulated as the medium of propagation of electromagnetic waves.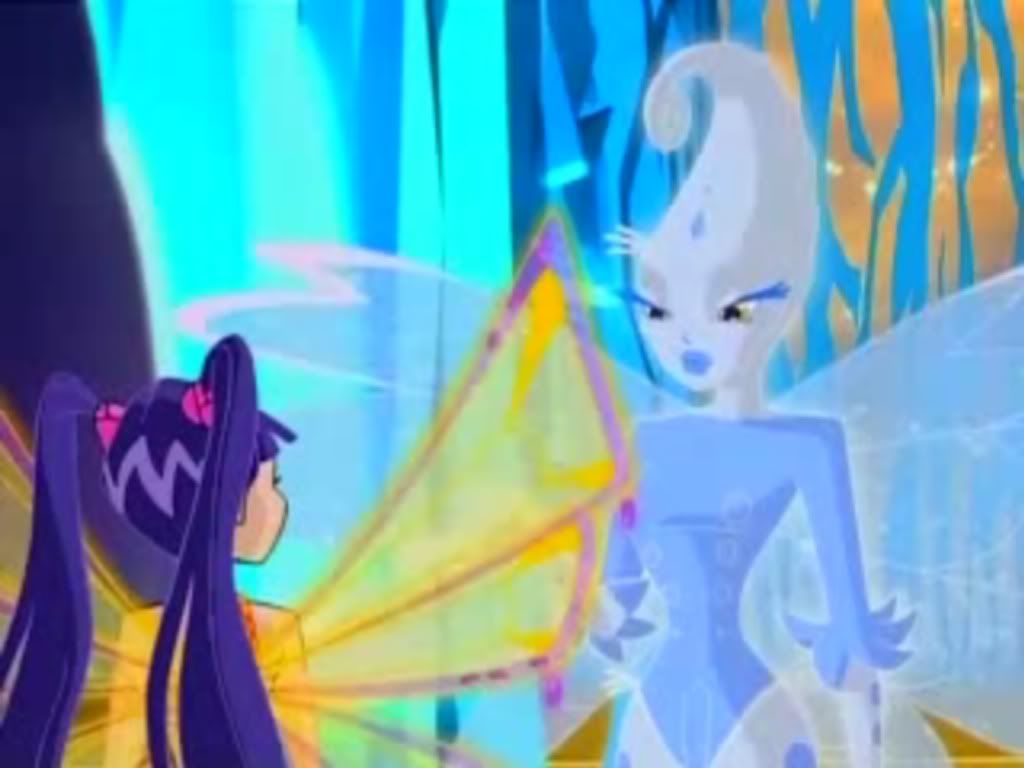 Scientific definitions aside, I have a feeling that these fairies live beyond the boundaries of space and time or something just as poetic (this is Helia's forte). At the same time, don't these fairies kind of look familiar? As in, maybe this fairy from the Red Tower/Golden Kingdom? The concept is there.
This fairy also described the Crystal Labyrinth as a place where time bends so it is possible that this fairy is somehow related to the 'Ether' Fairies.
And what about these gifts of destiny that these fairies are talking about?
The first gift was the gift of wisdom (the flowers) and the second gift was the gift of the 'credo lo cuore,' roughly to 'believe in yourself' (the hearts). I wonder what the third gift will be.